Featured Item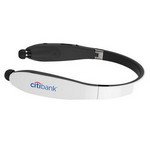 Bandz Neckband Wireless Earbud Headphone...
Listen to music without being tethered to a cable with the Bandz wireless headset. The behind-the-neck style keeps this headset securely in place as you move, and the soft ear buds ensure your comfort...
$39.95 - $41.95

Welcome to our New Product Search site!
We hope you take the time to search the many wonderful products that can be custom designed and printed just for you. Just go to the Quick Search bar and type in what you're searching for. Please check back periodically for Product Samples, Popular Products and Featured Items updates. If you have any questions, please contact us today. Thank you and enjoy!
THE HENDERHAN TEAM
Signature Showrooms