Featured Item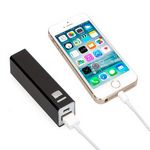 PB24 Power Bank 2400 with Power Indicato...
Power small enough to carry in your pocket! Don't be tethered to your wall charger. This power bank charges your phone when you are out and about! A good value at a low price, this cool phone charger ...
$7.97 - $8.58

Welcome to our New Product Search site!
We hope you take the time to search the many wonderful products that can be custom designed and printed just for you. Just go to the Quick Search bar and type in what you're searching for. Please check back periodically for Product Samples, Popular Products and Featured Items updates. If you have any questions, please contact us today. Thank you and enjoy!
THE HENDERHAN TEAM