Featured Item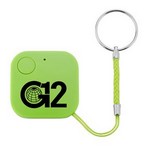 I-Tracker - Bluetooth tracker to find lo...
Don't you hate when you are running out the door and can't find your keys? Use the I-Tracker to find lost items from your phone. The device will play a loud tune within 100 feet. You can find your pho...
$6.00 - $7.02

Welcome to our New Product Search site!
We hope you take the time to search the many wonderful products that can be custom designed and printed just for you. Just go to the Quick Search bar and type in what you're searching for. Please check back periodically for Product Samples, Popular Products and Featured Items updates. If you have any questions, please contact us today. Thank you and enjoy!
THE HENDERHAN TEAM
Signature Showrooms